ˆ
We have 76 perfect motorhomes for sale to suit your needs and budget.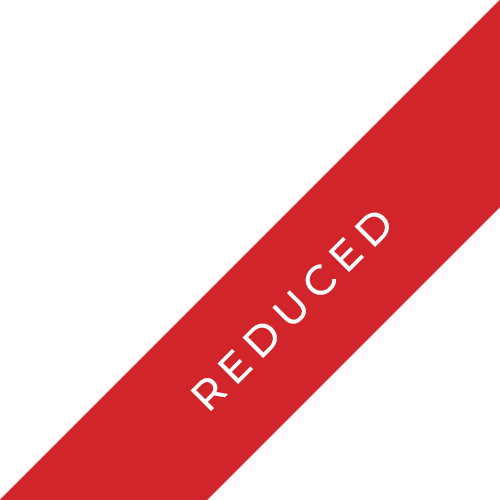 2016 Rimor 722 Elite
Free Delivery Throughout the UK
NOW £40,995 REDUCED PRICE
WAS £44,995
SAVE £4,000

6 berth

5 belts
Motorhome Enquiry Reserve Motorhome Value my Part Ex Apply for finance
Body Type:

Coachbuilt

Year:

2016

Reg Date:

20160601

Mileage:

45000 miles

Berths:

6 berth

Belts:

5 belts

Fuel Type:

Diesel

Colour:

White

Transmission:

Manual

Engine Size:

2200

Length:

7.22 metres

Width:

2.34 metres

Weight (Unladen):

3050 kg

Weight (Laden):

3500 kg
Motorhome Description
Rimor 722 Elite
Living You won't go wanting for space in the front lounge. Six people will fit comfortably around the lounge table, with seats to choose from on both sides of the 'van in addition to the travel seats bench.
Natural light floods in from a large window on the nearside, which as elsewhere favours nets rather than curtains. There's no corresponding window on the offside (there's not much space between the cab and the habitation door), but a small window is mounted high in the overcab. A ceiling light provides further illumination as required. Heating is provided by a Truma unit, with warm air ducted around the vehicle.
Kitchen The 722's galley is located on the offside and is reasonably generous in length. A hob with three gas burners is located on the end of the kitchen unit, with a sink with mixer tap mounted at the opposite end.
To save space for storage, Rimor's designers have favoured a 150-litre energy-control compressor fridge with built-in icebox, which is mounted under the cooker. A rooflight placed in the gangway between the fridge and the washroom will allow steam and cooking smells to exit the vehicle easily.
Washroom The nearside washroom comprises two areas: a toilet and vanity unit greet you as you enter, while a shower compartment can be found on the left. This can be closed off from the 'dry' area via a bi-fold door. To the left of the swivelling toilet is a circular sink in a smart chrome finish, with a matching mixer tap to its left. A towel rail is mounted just under the sink, which itself is mounted in a shelf that extends under the frosted window; this has a pair of toothbrush holders on its right-hand side.
Beds An out-and-out family motorhome, the six-berth Koala Elite 722 offers buyers three large double beds: a transverse one in the rear, one above the driver's cab and another double formed by dropping the lounge table and rearranging the cushions on top.
The rear bed has a headboard on the offside, with a reading light provided, while the overcab also features an electric light, in this case on a stalk and mounted on the nearside. Access to these berths is effected via a ladder, and a curtain will provide night-time privacy. Another curtain is available for the rear transverse bed.
Storage Up to six people on tour means carrying plenty of kit and caboodle on board, so it's no surprise that the 722 has a good range of places in which to stow it. At the top of the list is the large rear garage, accessible from both sides of the vehicle via a pair of very tall doors. The flat section towards the rear will accommodate items like cycles or scooters; the space is heated so it can be used for drying winter gear outside of the habitation area. The garage can also be accessed from inside the living quarters, via a hatch under the rear bed.
Elsewhere, you'll find a good selection of overhead lockers, including a pair of shallow and doorless ones above the rear transverse bed. A narrow wardrobe is located between the washroom and the rear bed; opposite that is another cupboard with shelved storage space above it.
Motorhome Features
Reversing Camera
5 Travelling Seats
Shower tray
6 Berth
3 bed
Blinds & flyscreens
Cassette toilet
Blown air central heating
End bedroom
Fixed Bed
Fridge
Hot water
Shower
Television aerial
Finance Calculator
Deposit
Monthly Term
Apply for finance
The finance example quoted is for illustration purposes only. Rates and terms may vary dependent on your circumstances. For an accurate quote please contact BC Motorhomes.
Click here to find out more


Call our sales team now

01292 262 233
BC Motorhomes, Heathfield Road, Ayr, Scotland KA8 9BN
Free Motorhome Delivery throughout the UK
Interested in one of our motorhomes but can't travel to us? Don't worry at BC Motorhomes we offer Free Delivery throughout the UK.
This is conducted by one of experienced drivers and our one of our Handover Specialists bringing the experience right to your door! Alternatively, if you would prefer to collect your vehicle from the dealership, we will organise and pay for a hired car to be dropped off at your house the day before your handover. To make sure receive the best experience you can at BC Motorhomes we also have appointed hook up points on site to allow for an over night stay.
To find out more about these services please get in touch with us via our contact page.

Similar Motorhomes for sale
Although BC Motorhomes makes every effort to ensure vehicle information on our website is correct and up to date, the data may not be perfect and correct and for example specifications, mileages and prices may change or be corrected from time to time. It is important that information provided here is not solely relied upon and instead please confirm information with our selling dealership before you complete your purchase.