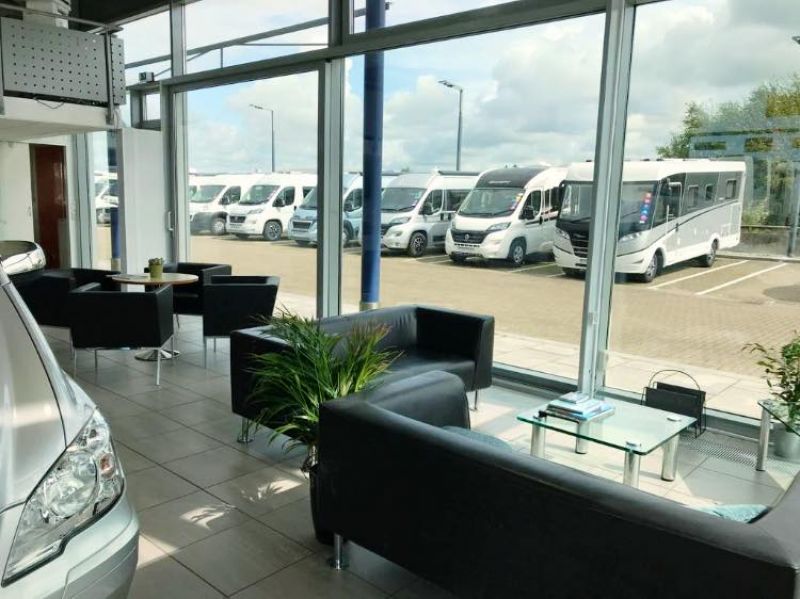 Posted: 23rd, August, 2019
About BC Motorhomes
WELCOME TO BC MOTORHOMES - THE MOTORHOME STORE.
BC Motorhomes, formerly owned by Border Cars, was founded in August 2019 by director Calum Watson.
BC Motorhomes are proud to be a family run business based in Ayrshire, Scotland. With over 33 years' experience Director, Calum Watson felt it was the perfect time to start his own adventure and start his own Motorhome business in Ayrshire, Scotland.
Motorhomes are Calum's biggest passion and with his extensive experience and knowledge in both Sales and Aftersales his vison is to provide his customers with an outstanding and personal services to all his customers.
Our state-of-the-art motorhome complex boasts a wide range of new and pre-owned motorhomes for sale. In addition, we also have a purpose-built motorhome workshop, as well as a fully qualified, dedicated team of technicians. Our on-site accessories shop has everything you need for your motorhome adventure and our team are on hand to offer advice and recommendations.
The team here at BC Motorhomes all share the same passion and drive for Motorhomes and should you need any questions are here to help!