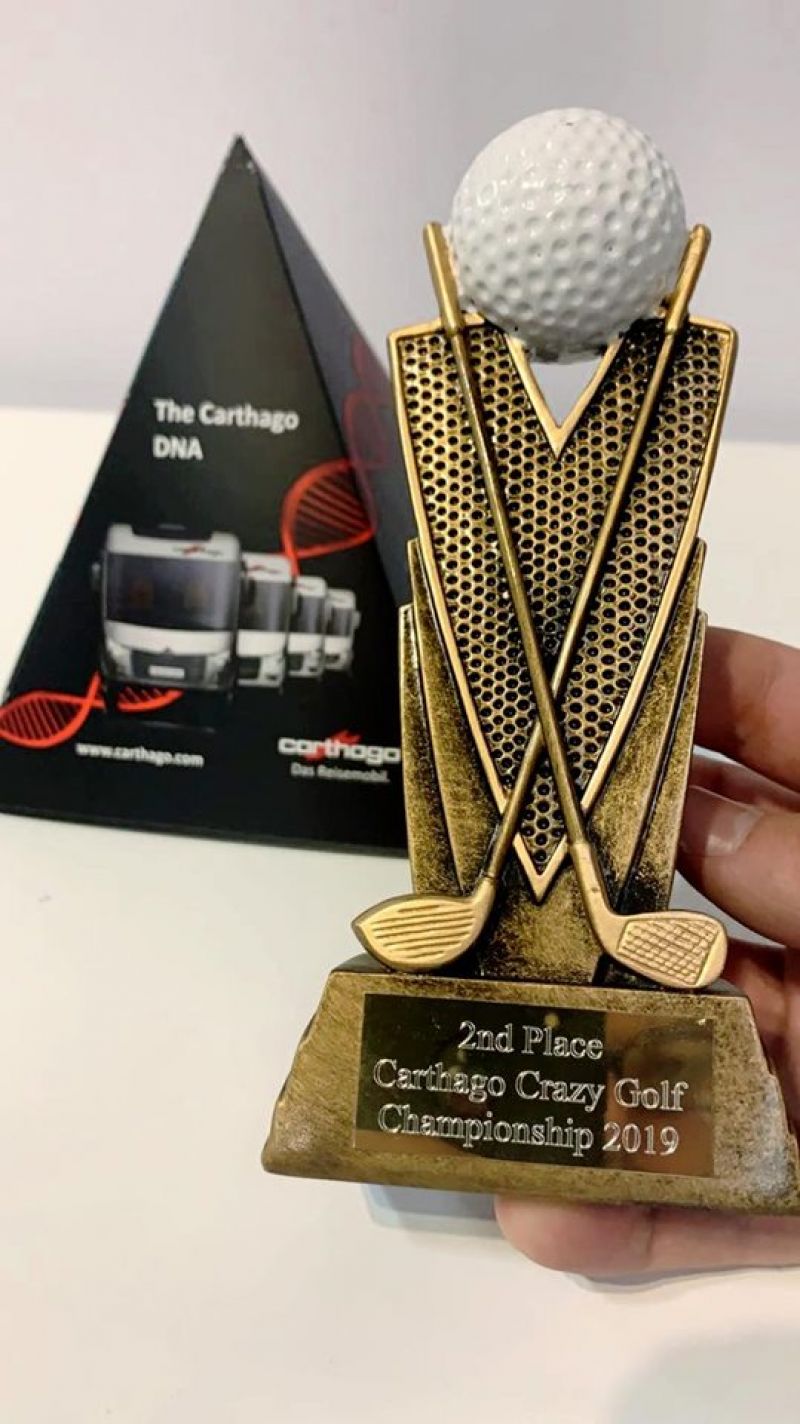 Posted: 22nd, October, 2019
NEC SHOW
BC Motorhomes attended the NEC Motorhome and Caravan Show in Birmingham last week to help out at the Auto-Sleepers and Carthago Stand. Ian Barrie was welcomed by Dave Clarkson from Auto-Sleepers and even won 2nd place at Carthago Crazy Golf Championship...well done Ian! Graeme was also between both stands and was there to witness the very exciting reveal of the new Carthago Chic - E Line. After seeing the footage of the big reveal it was a real must see moment!
The show was very well planned and orgnaised by all involved and it was great to get a sneak preview of the new 2020 models!
Now back to reality and back to base at BC Motorhomes for 5 days before heading of to the Love Touring Expo in Aberdeen.