BC Motorhomes Starter Pack
From £89.99
BC Motorhomes Starter Pack Includes:
6 Kg Gas Bottle.
1 x Toilet Paper.
Aqua Midi 32 Water Tablets.
1 x Aquakem Blue.
Pair of Level Blocks.
1 x Fire Extinguisher.
1 x 5m Fill Up Hose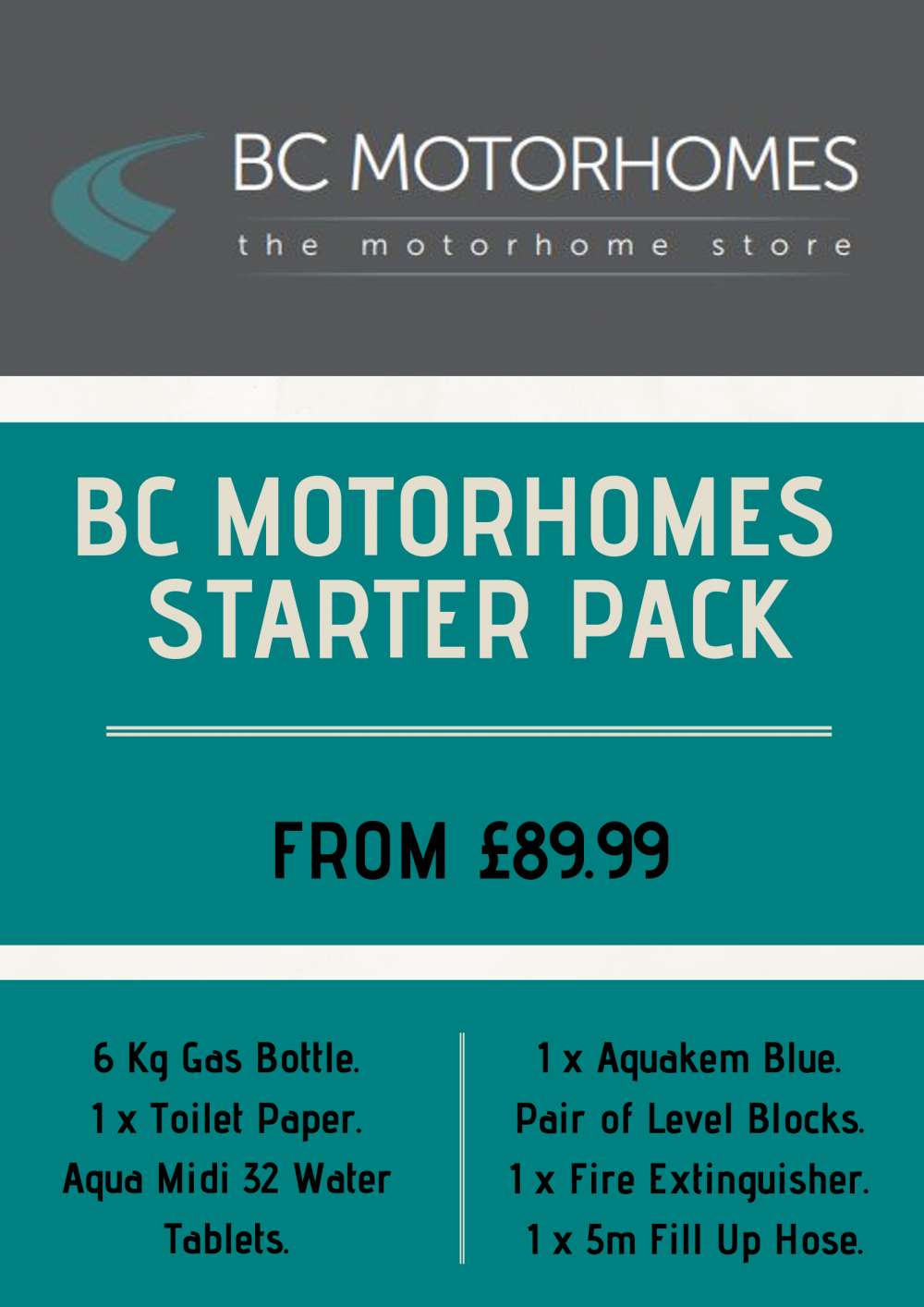 Enquire about this offer
Enter your details into the form below and we will be intouch as soon as possible.