We are ready for 2021
Book now to save!
We are ready for 2021!
Book your staycation in our BRAND NEW 2021 McLouis UK Fusion Motorhome Rentals.
Book between now & the 31st December 2020 get:
Only 10% deposit required!
10% discount on total booking!
Use code: CW10
Book today!
*Booking must be a minimum of 3 days, rental season starts 1st March 2021*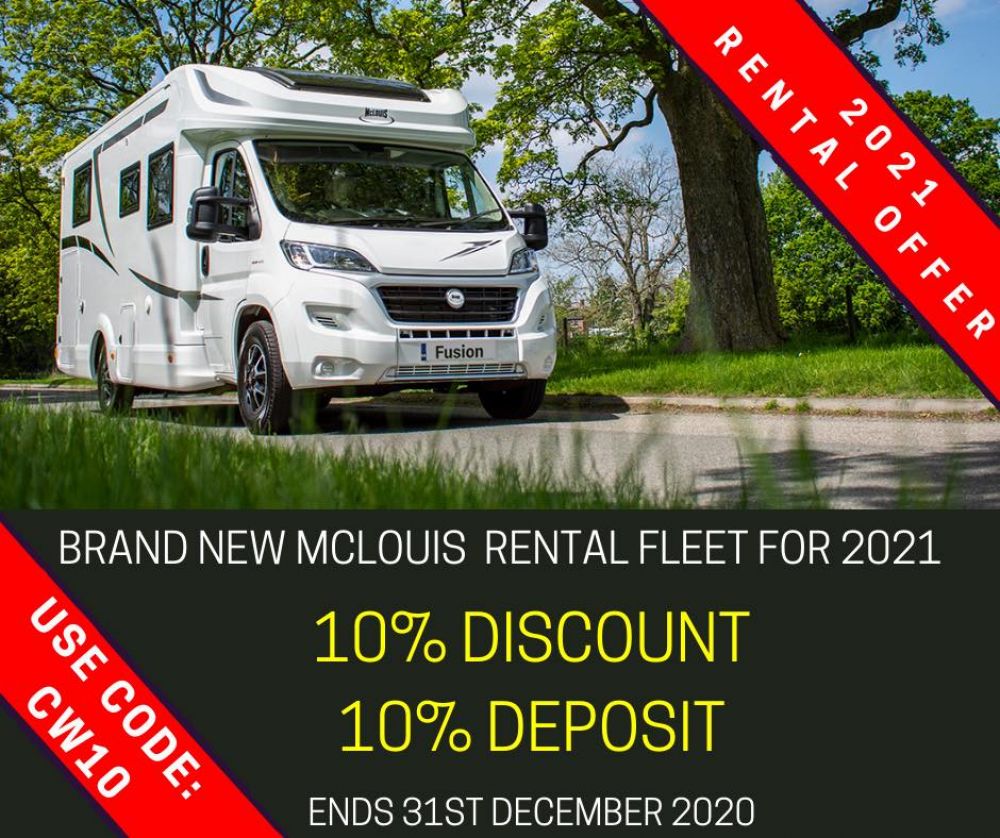 Enquire about this offer
Enter your details into the form below and we will be intouch as soon as possible.