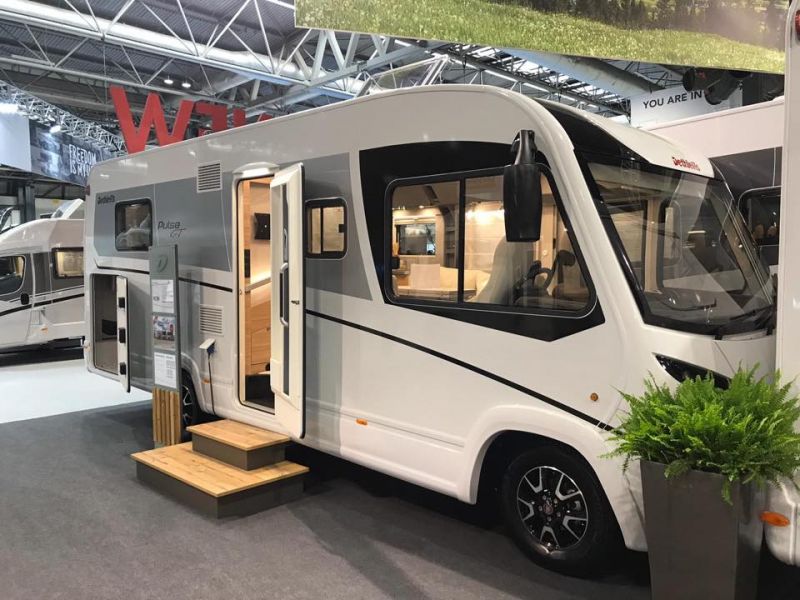 Posted: 23rd, October, 2018
The New Dethleffs Pulse GT A class!
Travelling with the Pulse A Class is an adventure; That is provided by the Panorama windscreen with a grandious view to the outside and the perfectly noise-insulated dashboard. The exterior has been totally re-developed and describes a new Dethleffs design language, which does not only have a beautiful look but also offers many practical advantages. Standard is the XL pull-down bed with an elastic 3D bed frame that can be adjusted in degree of hardness. The high-quality mattress is made of climate regulating material.