ˆ

BOOK AN APPOINTMENT
Aftersales care
BC Motorhomes is dedicated to our After Sales and customer service. Our ongoing services provide an affordable solution to ensure your motorhomes maintenance is how it should be to keep you on the road.
We have a great team of experienced mechanics and technicians that will take care of your beloved motorhome.
We also offer great additions of optional extras to make your experience as smooth and most enjoyable as possible.
Overnight parking provided
We can book you in to local sites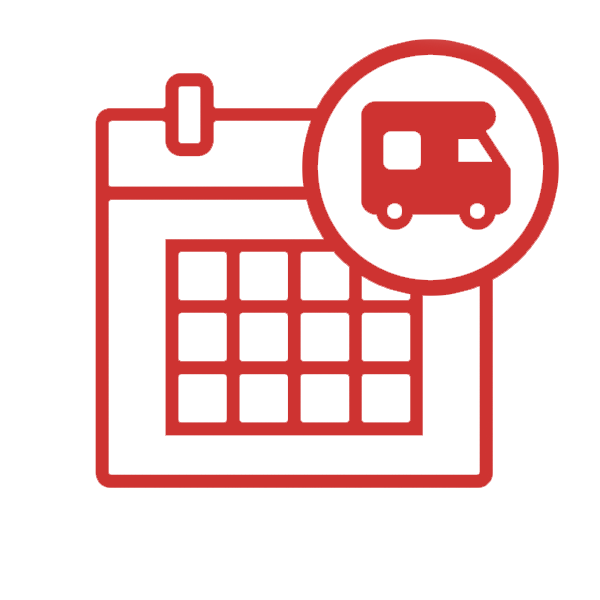 Book an Appointment
Prior to any maintenance checks or services could all customers please ensure that their personal belongings are removed from the vehicle. This is to prevent any damage that may occur to them while in transit as well as allowing our technicians greater access to all areas.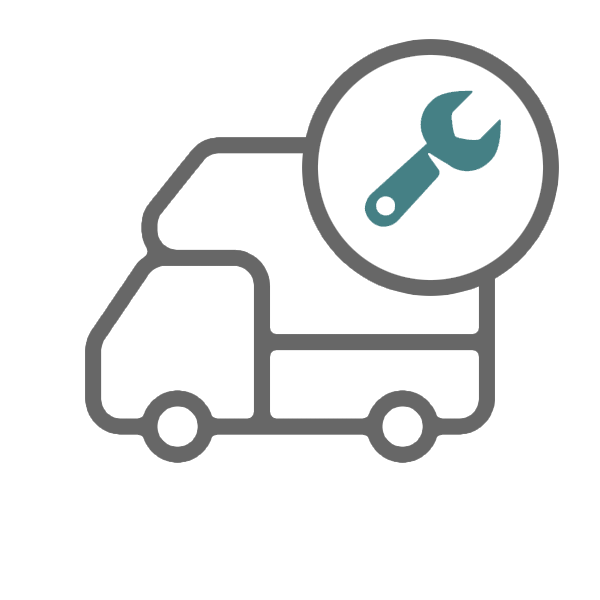 Motorhome service and repair
It is important to service your Motorhome and our dedicated team are on hand to carry out a full service - giving you peace of mind that work being carried out is of a high standard.
Our comprehensive service includes:
Perform Any Outstanding Recall Campaigns On Vehicle             
Service Book Stamped/Dsr Up-To-Date          
Bodywork Condition Report             
Check Condition Of Number Plates 
Check Operation Of Exterior Lights 
Check Horn Operation       
Check Operation Of Interior Lights 
Check Operation Of Exterior Mirrors             
Check Operation Of Interior Switches And Electrical Items        
Check Keyless Entry System Operation (If Equipped)  
Check Operation Of Sunroof (If Equipped)    
Check Operation Of Fuel Filler Flap
Check Operation And Condition Bonnet Release Cable              
Check Operation/Condition Of All Seat Belts
Lubricate All Strikers And Hinges    
Check Condition Of All Glass For Scratches, Chips & Cracks       
Check Condition And Operation Of Screen Washers And Wipers            
Check Tyre Condition, Pressure And Tread Depth (Inc Spare)   
Check All Under Bonnet Fluid Levels              
Check Starter Operation   
Inspect Air Filter 
Inspect Spark Plugs     
Check Battery Condition/Security   
Check Condition Of All Air Intake And Turbo Pipes              
Check Condition Of Belts (Excluding Timing Belt)         
Carry Out Brake Fluid Test Report  
Check Antifreeze Level And Specific Gravity
Check Cooling Fan Operation           
Check And Report On Air Conditioning Operation
Replace Engine Oil And Filter
Check And Report On Brake Operation Efficiencey
Visually Inspect Front Brakes
Visually Inspect Rear Brakes
Check All Wheel Bearings For Noise, Roughness And Excessive Play
Check Handbrake Operation & Cables Security
Check Condition And Security Of All Brake Pipes
Check All Steering Joints For Security And Condition
Check All Suspension Joints For Condition And Security
Check All Mountings And Gaiters For Condition And Security
Check Condition And Security Of Visible Fuel Lines
Check Condition Of Exhaust System For Security And Leaks      
Check All Pas Pipes For Security And Leaks   
Check All Suspension Dampers For Security And Condition       
Check Transmission/Differential Fluid Levels
Carry Out Under Body Inspection    
Check Clutch Operation (Manual Only)
Carry Out Road Test
Book your service

Motorhome habitation service
There are two distinct types of motorhome servicing.
Habitation servicing
This should be carried out annually on the 'living area'of your vehicle. We recommend that this service should be carried out annually (in line with most manufacturer's guidance). We use the NCC (National caravan council) habitation check sheet which incorporates checking of the gas system, water systems, electrical systems and many other functions within your motorhome. We can also as part of your habitation check carry out a full damp check on your vehicle with our top of the range equipment. With this option we will present accurate moisture readings to you on an NCC approved damp check report. This can prove very useful as water ingress - if caught quickly can often be more easily repaired saving you time and money.

Mechanical servicing
This is required in order to keep the (chassis and engine part) of your motorhome running smoothly and reliably. This should be carried out (as a minimum) at the specified intervals recommended by the manufacturer. We recommend that it is beneficial to carry this service out annually at the same time as the habitation check.
A mechanical vehicle health check is undertaken free of charge when an oil and filter change is carried out.
We can also undertake caravan servicing which includes a habitation check plus additional checks of items such as tyres, braking system, suspension, towing electrics and tow hitch condition.
Our habitation service includes
Toilet - check seals, flush and blade operation             
Drain down - unless advised not to 
Regulator - check performance       
Carry out gas leak test        
Pipe work and BBQ point - check operation and replace flexible hose and clips if necessary (where visible) 
Flame failure devices - check operation        
LPG Tank/Cylinder - check security 
Gas dispersal holes - check for blockage        
Appliances, cooker - check flue and operation            
Appliances, heating - check flue and operation            
Appliances, fridge - check seal and operation              
Appliances, water heater - check flue and operation  
Door locks and hinges - check operation and lubricate              
Body attachments - check security  
Floor - check for delamination         
Cab seat - check operation (swivel type or bed configuration only)         
Furniture - check condition and operation (including hinges, stays, fridge catch, etc)         
Window seals and blinds - check operation and condition         
Rising roof - check operation (where applicable)         
Damp test - carry out and note readings on separate report
Book your habitation service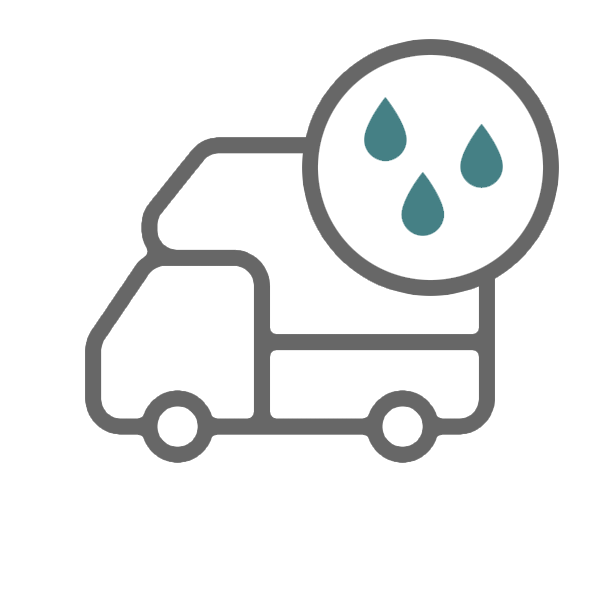 Motorhome damp repairs
BC Motorhomes specialise and is dedicated to carrying out any damp and insurance repair work.
The new workshop is secure and large enough to take up to 8 vehicles at any one time, therefore perfect for allowing drying time. Our Caravan & Motorhome Technician  are specialists in damp repairs. Don't be disheartened by damp in your caravan or motorhome as we are able to rectify most problems and also offer a guarantee for the work done!


External motorhome body repairs
We specialise in the repair of GRP repairs, ABS plastic, aluminum. This includes repairs to:
Front and back panels
Wheel arch splats
Alloy wheels
Dings and dents to sides
Complete sides (replaced if required)
Internal motorhome repairs
We are able to repair the following:
Cracks in shower trays
Chips and burns in worktops
Cigarette burns to upholstery
De-lam repairs to floors
Cosmetic repairs to internal wood finishes)

Insurance approved estimates supplied
Book your damp check

BC Motorhomes are now mobile!
Welcome our mobile technician van
Available for habitation services. £289 plus standard charge of £25 for habitations done within a 30 mile radius - £1.85 per mile outside of this.
To find out more call our After-Sales Team on 01292 262 233 or fill in the enquiry form below.
Book our mobile technician van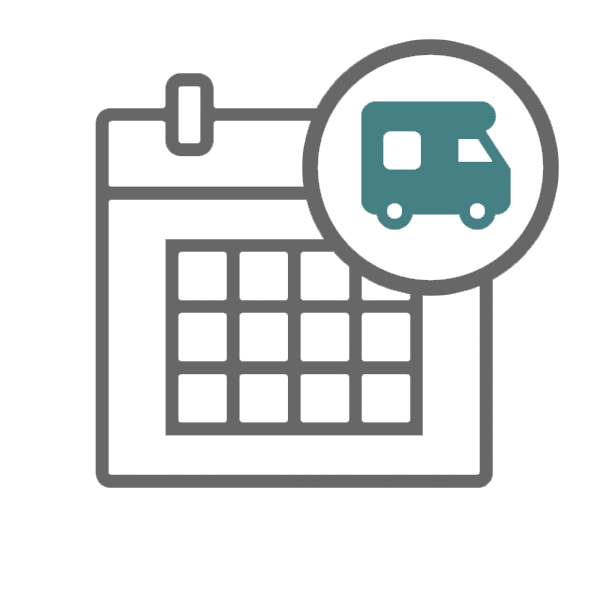 Book an appointment
Is your motorhome due its next service soon or do you require parts for your motorhome? Please complete the short form below with your enquiry and a member of staff will contact you within 24 hours. Please note that you are selecting your preferred date of booking, this date is not confirmed until you have heard from a member of staff.
Please complete the form below and we will contact you as soon as possible.