ˆ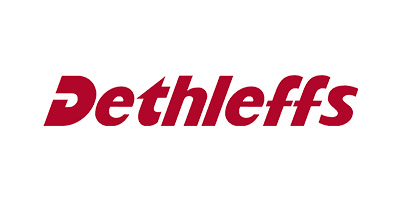 Dethleffs Motorhomes for Sale
A friend of the family
With over 80 years of experience, Dethleffs Motorhomes have maintained a wealth of ideas that are both practical and functional. Based in Germany, Dethleffs philosophy is based around family and friends and with this in mind all their motorhomes are designed to be shared. Whether you are looking for Motorhome for two where the vehicle can be used in daily life or require a motorhome that offers more space and storage for the whole family then Dethleffs will have a product for you.
Download Dethleffs Brochure
View Dethleffs Motorhomes for Sale
Motorhome Franchises
We work closely with a number of Motorhome franchises (Adria, Auto-Sleepers, Auto-Trail, Carthago, Dethleffs, Fusion, Roller-Team, Swift and Wingamm motorhomes) offering a wide range of the latest and best motorhomes for sale in the UK. With great prices and a wide motorhome sales selection, you don't need to look anywhere else.