ˆ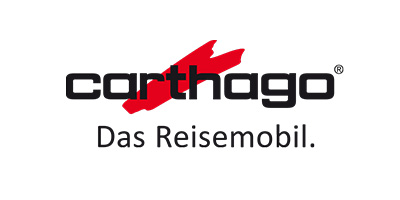 Carthago Motorhomes for Sale
Quality meets home comfort
Carthago is the most recent addition to our BC Motohomes showroom. For more than 30 years, the name Carthago has stood for competence and top quality in motor home construction. The Chic and Liner ranges are technological leaders in their respective classes and they set the standards. Carthago Motorhomes guarantee an untroubled journey at any time of the year; they are practical, have great technical quality and comfortable interiors.
View Carthago motorhomes for sale
Motorhome Franchises
We work closely with a number of Motorhome franchises (Adria, Auto-Sleepers, Auto-Trail, Carthago, Dethleffs, Fusion, Roller-Team, Swift and Wingamm motorhomes) offering a wide range of the latest and best motorhomes for sale in the UK. With great prices and a wide motorhome sales selection, you don't need to look anywhere else.