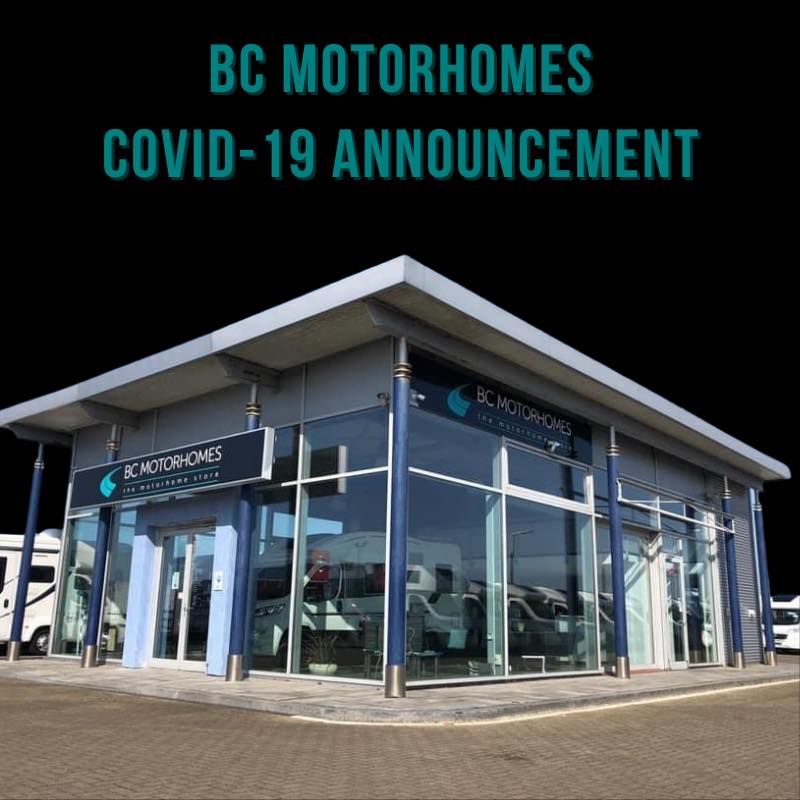 Posted: 5th, January, 2021
Covid-19 BC Motorhomes Update
Covid-19 BC Motorhomes Update
Due to the emergency measures announced last night by the Scottish government like other businesses we are having to alter how we work to comply with the regulations throughout January
Like the previous lockdown some of our staff will be working from home so all calls and emails will be answered as normal. If your vehicle has been booked into the Service Department in January, we will contact you to make an alternative booking.
Please see below how we are staying active online during this time.
Our website will be continually updated and currently shows 90 new and pre-owned motorhomes.
All vehicles are prepared for delivery, so when normality returns, they will be ready to go.
Free delivery ANYWHERE in the UK (once restrictions are lifted).
Reserve now with NO deposit.
Video presentations available.
Service enquiries will be answered daily throughout the shutdown and bookings can be made or alternatively you can book online by visiting https://www.bcmotorhomes.co.uk/pages/aftercare.php...
Our online Parts and Accessory shop will be manned daily (although deliveries are subject to restrictions). Please visit http://www.leisurestore.co.uk.
In the meantime please stay safe and look forward to welcoming new and old customers back in the near future.