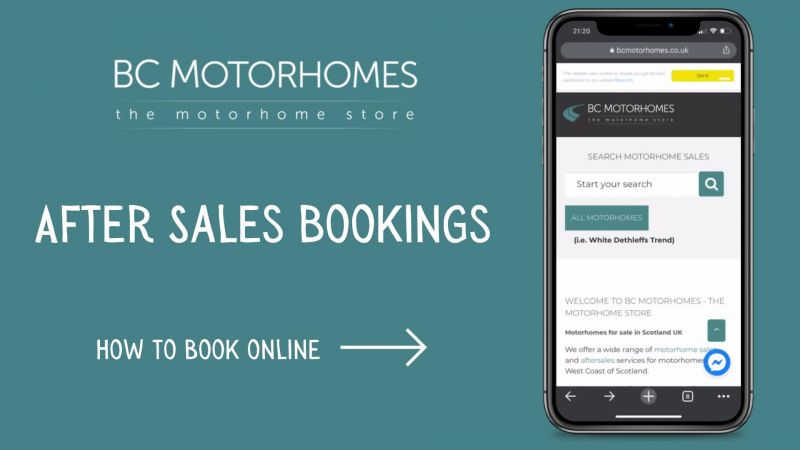 Posted: 22nd, September, 2022
BC Motorhomes After Sales
BC Motorhomes After Sales
BC Motorhomes is dedicated to our After Sales and customer service. Our ongoing services provide an affordable solution to ensure your motorhomes maintenance is how it should be to keep you on the road.
We have a great team of experienced mechanics and technicians that will take care of your beloved motorhome.
Services we offer include:
MOTORHOME SERVICE AND REPAIR
MOTORHOME HABITATION SERVICE
MOTORHOME DAMP REPAIRS
MOBILE REPAIR & SERVICE TECHNICIAN
MOTORHOME CLEANING SERVICE
Get in touch!
01292 262233
aftersales@bcmotorhomes.co.uk
http://www.bcmotorhomes.co.uk
Private Message